Real Estate is my passion and to me it is not just about buying and selling homes. It is about building a thriving community. I believe together we have the resources to do that. Community involvement, volunteering, and support is how I hope to make it happen. As a relationship driven Realtor® I care about taking an active role and am very much involved in my community. I currently live in Richmond with my husband and son. My husband also worked for the City of Richmond. We enjoy the simple pleasures of life: strolling in art galleries, enjoying the local eateries, farmer's markets, beaches, and trails. We love basking in the sun and love listening to the tunes of kids choirs. You can also find us listening at the Vancouver Symphony Orchestra or enjoy performances at the Philippine Cultural Arts Society of BC's yearly performances. Below are some of the organizations I volunteered in or sponsored.
I believe supporting our youths, supports our future.
BC Children's Hospital
From the moment I became a Realtor I have been involved with the B.C. Children's Hospital with the support of RE/MAX Westcoast and the local RE/MAX offices of Western Canada. I help my clients fulfill their dream of finding their perfect home or property to invest in. The hospital is an integral part for BC sick kids and their families. When I became aware of BC Children's Hospital vision: "Every child is healthy and able to fulfill their hopes and dreams." I knew for sure then that RE/MAX and BC Children's Hospital are perfect partners, with a mission to fulfill dreams.
Click below to find out more about BC Children's Hospital Foundation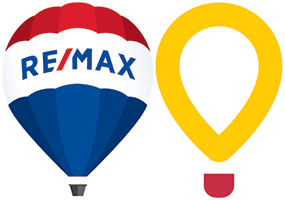 Backpack Buddies
As my son recently became a preschooler, I know first-hand the importance of good nutrition for development, learning and mental growth. That is why I am a year-round contributor of Backpack Buddies.
"Feed a hungry child today. Every day, thousands of children in our communities are going hungry. While school breakfast, lunch and snack programs are actively addressing this crisis, the weekend remains a difficult time for many families. That is why we provide a backpack of food on Friday afternoon that's full of meals and snacks for the weekend, ensuring that every child returns to school on Monday morning fed and ready to learn."
Click below to find our latest post about Backpack Buddies on Instagram
https://www.instagram.com/p/B7WuffJhfkN/?igshid=igvzjm41c7tk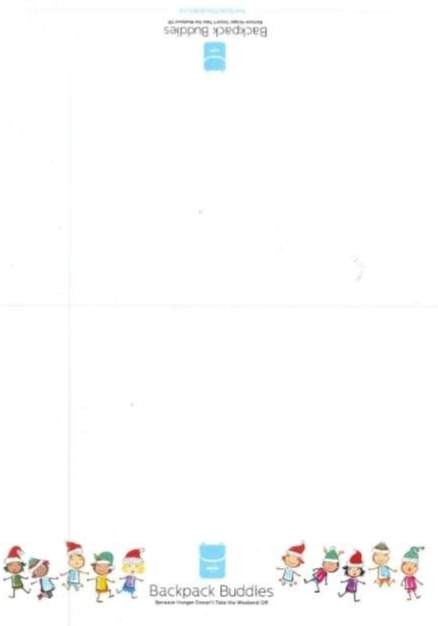 Click below to find out more about Backpack Buddies
I support women.
BC Outstanding Women
I am also proud to say that I was nominated in 2017 for the BC Outstanding Women Award. It celebrates and honours women for their remarkable contributions to business and local communities. The event: "United Global Chinese Women Association Women's Day Awards" was hosted by the United Global Chinese Women's Association of Canada, a non-profit organization.
Click below to find out more about the United Global Chinese Women's Association of Canada.
https://canada.hkcorporationsearch.com/companies/hdoosrde/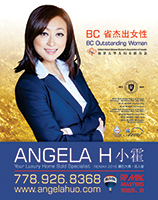 I appreciate music and art.

St. Patrick's Choir
St. Patrick's Choir at the St. Patrick's Regional High School Community and the Arts.
I took part in becoming the St. Patrick's Choir Official Tour Sponsor to Portugal in 2017.
"Because the sale of your home can be a Symphony in itself let me be your Conductor" - Angela
Click below to find out more about St. Patrick's ministry and its choir
https://stpatsvan.com/ministries/music-choir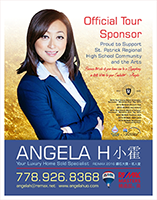 Dahong Pilipino
Having married a Filipino, I have much appreciation for the Filipino culture and art. Their love for each other and their community is remarkable. I have become a strong and loyal sponsor of Dahong Pilipino. I feel that by supporting them, I can contribute in their community. Helping newly arrived immigrants along with several generations of Filipino Canadians. I can share my expertise and guidance in buying and selling real estate.
More about Dahong Pilipino:
As a reliable guide, this "Filipino Canadian Community and Business Directory in British Columbia has earned the distinction as the only Filipino directory of its kind in Canada that had consistently published annual editions for 27 years."
"It has featured prominent Filipino Canadians, in business, the professions and community service. As such, it has projected a positive image of Filipino Canadians and highlighted their contributions to Canadian society. In addition to its regular sections, the 2020 anniversary edition will feature special articles in its community section." You can find my advertisement at the back of the special 2020 edition.
Click below to find out more about Dahong Pilipino.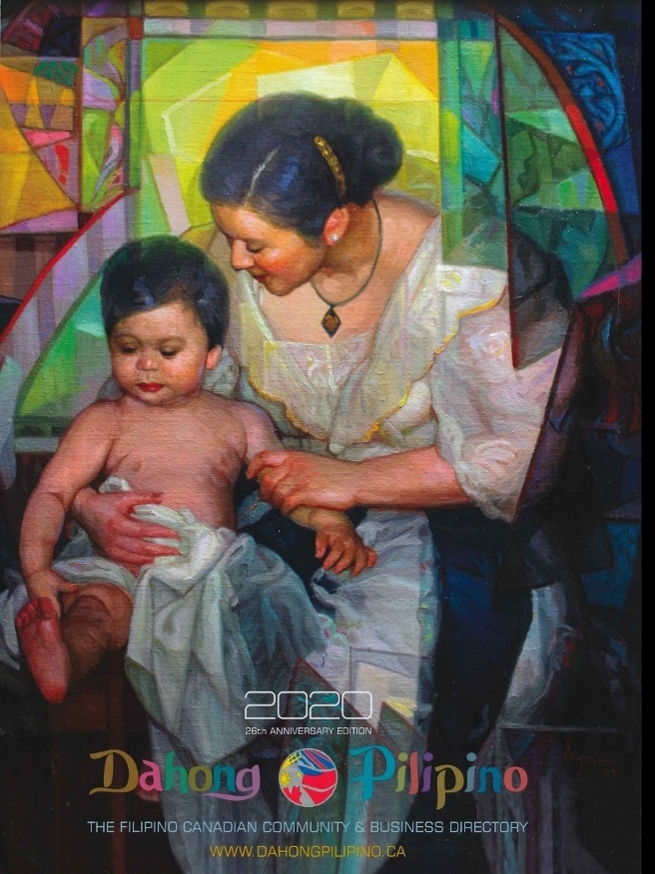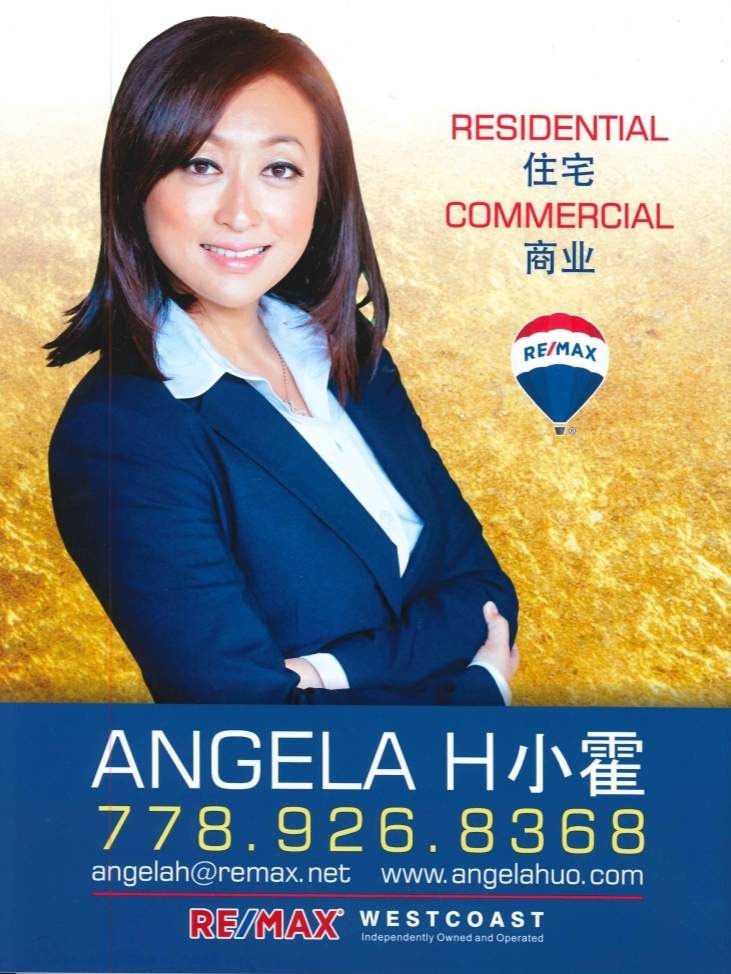 The Vancouver Symphony Orchestra (VSO)
"The Vancouver Symphony Orchestra believes that music is vital and essential to a well-rounded education and enriching life. From Canada Life Tiny Tots, Origin Organic Farms Kids' Koncerts, Family Concerts and others, VSO is active in the community sharing and teaching the joy of music."
I commend VSO for being active in the community with their programs such as "Friend of the VSO" and VSO's "support to enrich and transform lives through passionate performances and inspirational education programs."
Their goal of making music "affordable and accessible for all ages and backgrounds in our community" truly resonates with me. That is why I chose to advertise in their Allegro Magazine. You can find my advertisement on the back cover of this magazine subscription during the years of 2016 - 2019.
Click below to find out more about the VSO.
https://www.vancouversymphony.ca/education/
https://www.vancouversymphony.ca/