Professional Realtor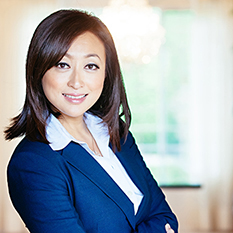 Angela Huo
With her desire to travel and explore a new lifestyle, Angela moved to Richmond, British Columbia from Beijing, China.
She completed Bachelor of Information Techology from Xian Jiao Tong University - one of China's Top 10 post-secondary institutions in China. Then while working as a Marketing Executive for Rosetta Stone Inc., China Division she continued her studies at the City University of Macau where she completed her Masters of Business Administration in 2011.
In Canada, to better integrate herself locally, while improving her English language skills, she attended both Kwantlen Polytechnic University and Simon Fraser University, where from the latter, she obtained a Public Relations Certificate in 2012. Prior to becoming a Licensed Realtor, Angela served in BC's hospitality and non-profit sectors.
Angela's past experience in marketing, communications and business development, along with her eloquence in Mandarin, Chinese and English make her the perfect bridge for local sellers and local buyers with international investors. Along with a heightened sense of cross-cultural awareness Angela has a strong work ethic. She is motivated and conscientious. As a persuasive communicator with a pleasant demeanor Angela is able to build lasting rapport while discussing value with conviction. Passion is one of the reasons that she devotes herself to this industry. She fully dedicates herself to all her clients.
Not every agent is a REALTOR®. Being a member of the Canadian Real Estate Association (CREA) I uphold certain standards. I maintain knowledge about any developments in real estate, I am committed to the REALTOR® Code, I actively update my education and have access to the MLS® System.
REALTOR®
Phone: 778-926-8368
Email: angelah@remax.net